Quality Assurance
1. The Quality Policy:
Quality First, Customer Satisfaction, Advanced Manufacturing, Innovative Development

2. Established and improved quality management organization and quality responsibilities at each level

a. Quality management accountability: The general manager is first responsible for quality assurance, management representatives are responsible for the establishment of the sound quality management system; QA is the main department of the quality management system; each department and workshop is in charge of the quality for corresponding process and product warranty.
b. Quality Management Organizational Chart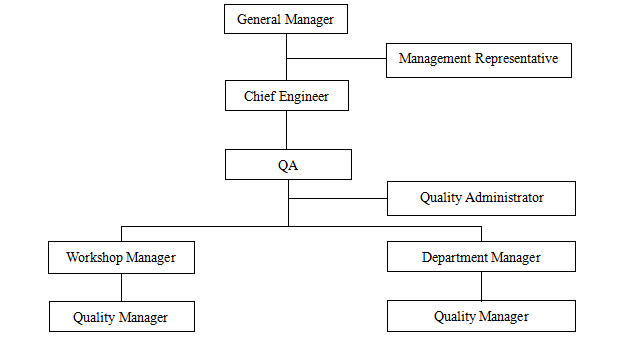 3. The established quality management system and regulation:
a. We established a quality management system in accordance with ISO9001 standards, and have passed ISO9001 international standard quality management system certification since April 2007.
b. The company has QC department, equipped with imported advanced analysis equipment of HPLC and HPGC, analytical tests from raw materials entry, production control, product ex-factory; the whole process has recorded integral scientific program files.